TESTIMONIALS
What People Are Saying
I'm not sure how DG's functioned before DACdb... I remain amazed at how we can have people scattered around the world communicating and sharing documents real-time.
The DACdb is fantastic and so much more user friendly than the RI Club Administrator software we used before DACdb. I've been using your Software now for several months AND LOVE IT!
The DACdb support team is committed to all of our success. I'm excited, for all of our clubs, about the new and exciting things happening. You couldn't have come online at a better
I have been a DACdb user ever since our district purchased it for our local clubs to use. I love it!
WOW! I really like the mobile version of our new website. Very user friendly.
Thanks. You have the best customer service I have ever experienced. Thank you so much. 
Approach
We Listen, We Develop and We Support
We continue to listen to our Districts and Clubs. We continue to develop DACdb to their requirements and needs. We most importantly support them, thus allowing our Districts and Clubs to do good in the world.
Rotary International Convention 2018. Toronto Canada
Lin Kelly, Interviewer     Leigh Perry, D6710    Sam Hummelstein, D6150
DACdb's powerful and integrated suite of software makes all of the functions of member management seamless and easy. Our cloud-based solution helps your organization effectively communicate and engage with membership while making management of individual profiles, events, and more, as easy as a few clicks with lightning-fast response time.
DACdb's system automates the many processes essential to the daily operation of your organization, all in one centralized location so that there is no need for additional outsourced software solutions. It helps you manage everything from prospecting and member management to registration for events, plus easy communication to your organization's total membership, or committees, and other groupings. This system is designed for flexibility. It adapts to fit your group's current size and it seamlessly scales, adding further functionality as your organization grows. The integrated nature of DACDB allows for easy integration with your other back-office applications such as billing and payment collection. And there is so much more!
Your organization's data is one of your most valuable assets. Let us show you how DACdb can help your organization become more streamlined and efficient.
Please give us a call with any questions at (833)-322-3248, or email our Sales and Support Team at sales@dacdb.com.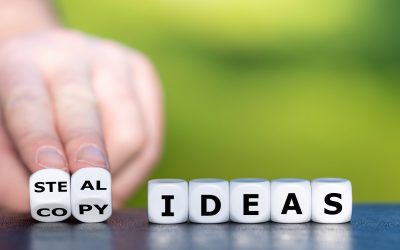 If you find any of our articles useful, please feel free to copy them and use them in your own publications or social media posts. You can find past articles at our marketing website: https://dacdb.wpengine.com/newsletters/ .
read more
Features
What can DACdb do?
Get real time information about your club/district and members. Connects instantly to RI using our RI "Direct Connect" tool.
Weekly Attendance and Member Engagement. Project Tracking, track/report Attendance Online!, volunteer hours reporting,
Improve District and Club communication using DACdb's PMail, PText. Easily send personalized text messages to your whole organization or selected clubs or committees. Handy if there is a last-minute change to a meeting or event.
Access DACdb information on the go, using our new mobile application. Your club or district directory at your fingertips, on your Smartphone: DACdb.mobile in your browser.
Professional club and/or district bulletins/newsletters can now be created with ease, in a matter of minutes using information from DACdb and our templates. (Completely rebuilt from the ground up.)
Club  or District DUES, with detailed invoicing, in 8-10 mouse clicks. Custom chart of accounts, member invoices and statements (delivered via PMail), Aging Summary, P&L, I&E, and many more features and reports.
We would love to here from you!